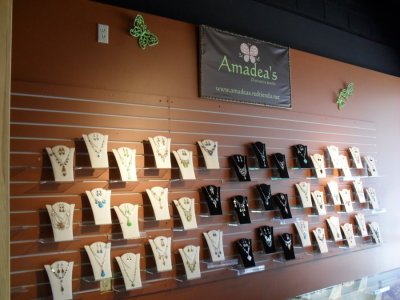 "BROWN STREET MALL"
34 SOUTH BROWN STREET
RHINELANDER, WISCONSIN 54501
TELEPHONE: 715-302-0718
E MAIL amadeapituka@gmail.com
HOURS OF OPERATION :
SUNDAY-MONDAY CLOSED
TUESDAY-FRIDAY 11:AM-5:00PM
SATURDAY 10:00AM-3:00PM
CLOSED ON HOLIDAYS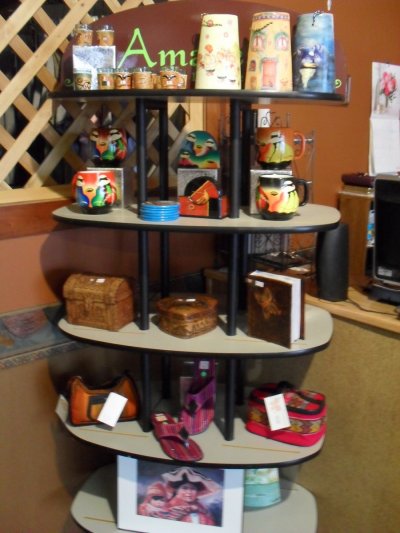 WELCOME TO MY STORE........... Taking care of your Jewelry The best way to take care of your jewelry, is to wash with warm water and a hint of lemon,
or you can even use mild soap, dish washing liquid or shampoo,
then dry it with a soft cloth. Once washed, it will look like sparkling new again.
Please do not use Silver dipping liquids, as they will harm your jewelry.
As per any jewelry do not spray perfume directly on it, as it will discolor and
may cause damage to your products.

I hope this guide clarifies the simple process of taking care of your jewelry,
or if you have any questions don't hesitate to contact us

Each piece carries the Mystery and Luxury of the Ancient Incas
Here at Amadea's you will find the most exquisite handcrafted Jewelry with stones brought directly from Peru, we only use all natural semi precious stones, and our metal work is made of Alpaca Silver.
Peruvian Alpaca Silver is made from alloys of, Zinc, Iron, Copper and Nickel.
It has properties like stainless steel and will not tarnish or rust.
Alpaca products are hypoallergenic and made from extremely lightweight material. Also note that Alpaca Silver is NOT real Silver.